Low density + High elasticity
ISOTHANE ETPU has light density and high elasticity. Even at negative temperature, it can withstands prolonged and repeated compression without permanent deformation. ETPU (expanded thermoplastic polyurethane) offers a perfect combination of soft texture and great elasticity. ISOTHANE ETPU- colorful foam beads with high elasticity, customized different color and particle size for lightening era.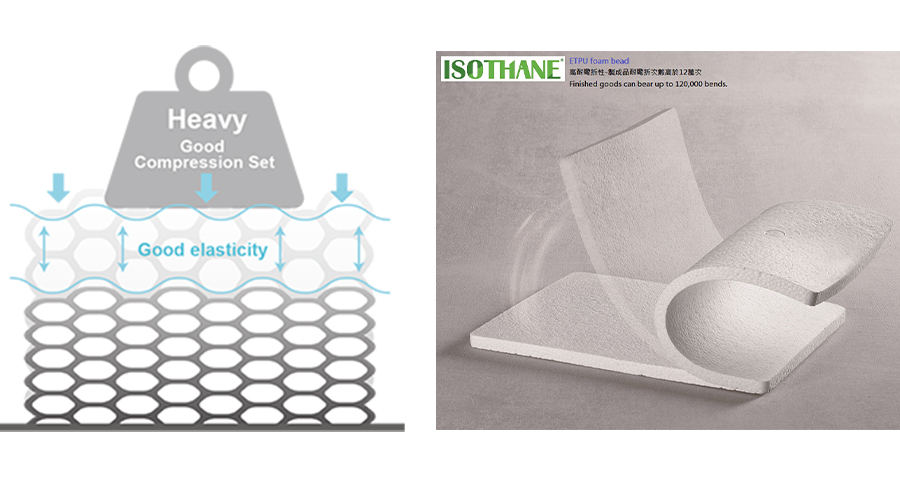 Super response : Rebound rate could be up to 63%
Low density : Density : 100-200 kg/m3
Good performance at low temperature : High elasticity and softness even in low temperature.
Anti-yellowing : Anti-yellowing material, also have non-yellowing grade.
Good abrasion resistance : Very low abrasion.
High flexing endurance : The number of bending resistance of the finished product is higher than industry standard.
Low compression set : Compressed reply is higher than traditional EVA material.
Eco-friendly material : All raw materials and processes are environment-friendly.