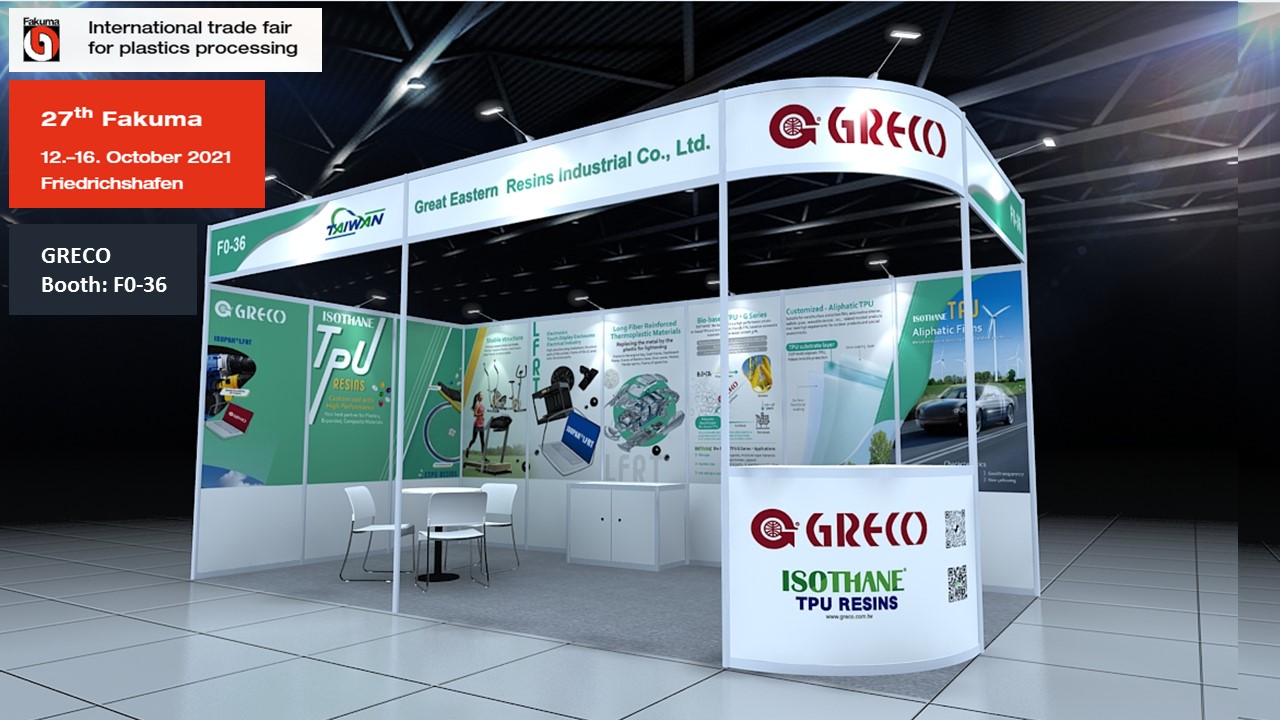 Welcome to Fakuma!
More than 1900 exhibitors will present their international offerings on the world's leading technical event for industrial plastics processing. Fakuma will take place in Friedrichshafen Exhibition Centre from 12 to 16 October 2021.
Attention will be focused on the latest technologies which promise highly advantageous benefits, as well as processes and tools for efficient plastics processing by means of injection moulding, extrusion, thermoforming and 3D printing.
GRECO Booth: F0-36
The show we are going to share with you are our Customized-Colorful ETPU & Aliphatic TPU.
ISOTHANE TPU resins are high quality environmental friendly materials and available in a wide range of hardness in polyester and polyether-based formulations. ISOTHANE exhibit the valuable characteristics of flexible rubber and rigid plastics and their wide spectrum of mechanical properties can meet customers' demands in extensive applications. ISOTHANE TPU portfolio includes non-plasticizer soft grades, high transparency grades, hot melt grades, breathable film grades, medical/biocompatible grades, engineering grade, low compression grades, bio-renewable grades (bio-content above 25%), flame retardant grades, calendaring grade and TPU adhesion grades and special compounds like TPU with 40%, 50%, 60% Long Fiber Reinforced Compounding Materials (TPU LFRTs).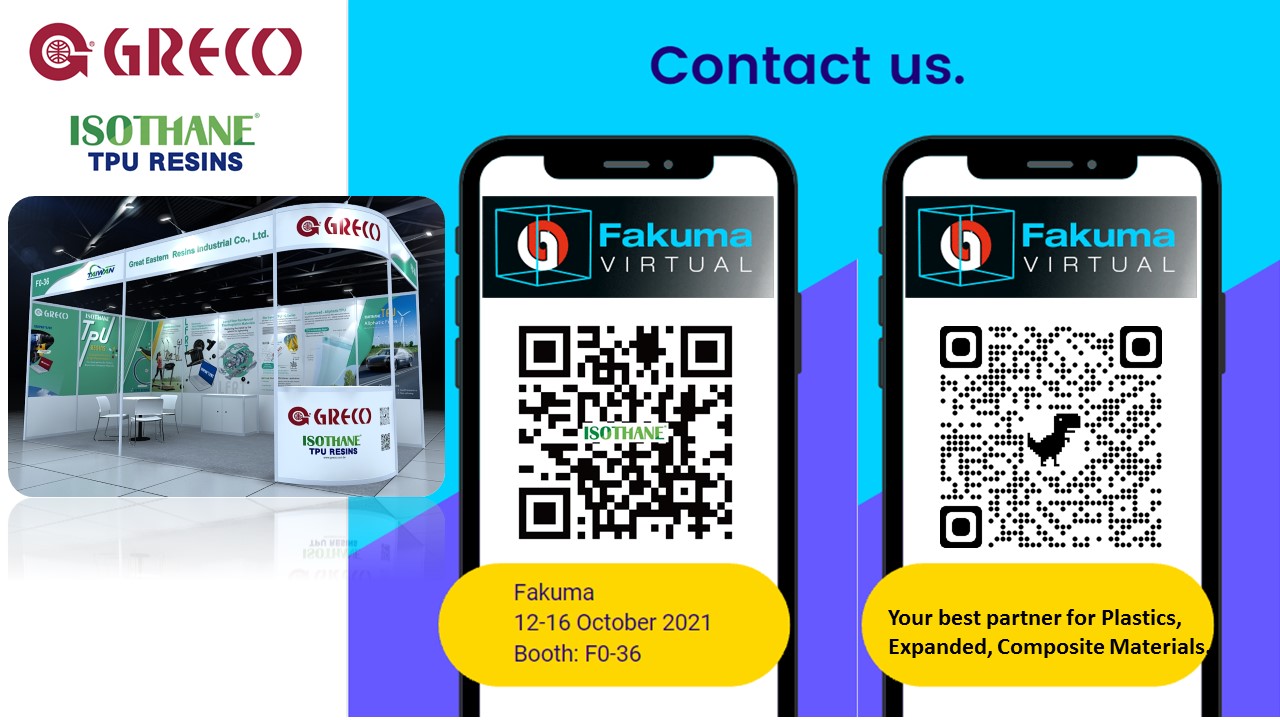 Newest highlighted products are ISOTHANE ETPU AND ISOTHANE ALIPHATIC TPU.
ISTOHANE ETPU have light density and high elasticity even at -25C. It even withstands prolonged and repeated compression without permanent deformation. ETPU offers a perfect combination of soft texture and great elasticity.
ISOTHANE 7000 SERIES ALIPHATIC TPU exhibit excellent mechanical properties, abrasion resistance, hydrolysis resistance and no yellowing on exposure to UV lights. Applications are commonly applied in automotive surface protection films, laminating films to adhere glass and polycarbonate in security glazing industry and outdoor applications such as smart wearable devices.
★Fakuma virtual:
https://www.fakuma-messe.de/nc/en/fakuma-virtual/showroom/exhibitor-virtual/57088-great-eastern-resins/