Dupont audited safe management among its 50 contracted vendors on Sep 14th 2010. As the result, GRECO of Taiwan scored No.1 and GRECO of Kunshan (Great Eastern Hi Tech Material) received second place. Indeed, the achievement is remarkable.

More than 15 years cooperation between GRECO and Dupont is based on the mature trusts of safety and quality excellence. Regradingly, Greco is superior to other competitors and always be the first chosen partner of DuPont. Togerther with the trusts and this No.1 endorsement, we believe our business relationship will be firmed and stabled in the future.

Regarding to the honor, we should not only enforce on the quality and Safty work, but Greco staffs also should focus on their own works and Values by getting things done well, the company will be able to get better.

Security work is Greco's prority concern and expectation, winning the best of Dupont Safty Management in Asia Pacific is not enough. We must use the highest security standard to request ourselves, so hopefully Greco staffs can work hard continually towards the higher sercutiy achievement.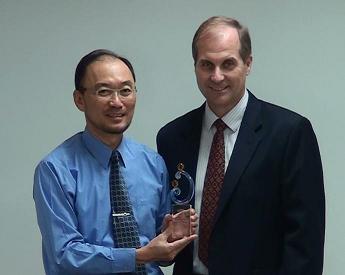 (2010 best safety management in Asia Pacific)