GRECO founder Teng-Mao Liao
In addition to his business activities, he actively promotes various public welfare activities.
And encourages employees to take part in volunteer activities. This intern helps contribute to the society and creates a better social environment.
2021.12.04
Painting and Repairing the Handrail of walkway in HUEI-MING SCHOOL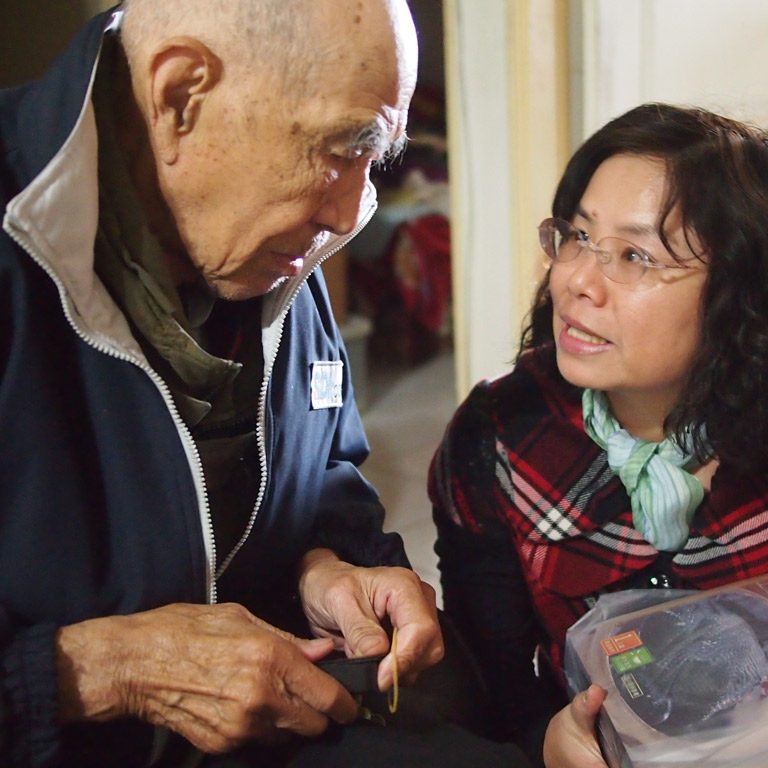 Establishment of the Chih Mao Welfare and Charity Foundation
To further achieve corporate responsibility in society, GRECO' founder and his wife, Chieh-Chih Liao-Lin, jointly established the Chih Mao Welfare and Charity Foundation in 2008. Its purpose is to improve the living quality and welfare of disadvantaged groups. In addition to its regular donations to disadvantaged groups, the foundation also frequently hosts charity events together with non-profit organizations in order to provide greater channels for employees to participate in volunteer services.

To cooperate with the needs of joint operations of the corporate volunteers and foundation, GRECO established the charity club which is in charge of the promotion and execution of various volunteer events. This intern increases resource sharing and work allocation.