FACT 2010 Final Division Ranking
Dear President Xavier Chen , Greco

In 2010, the adidas Group launched the FACT (Footwear Advanced Capability Track) program with our Tier 1 and Tier 2 suppliers in order to communicate our strategic direction and measure suppliers' performance against those criteria. FACT suppliers are measured according to requirements in Basic Expectations, Future Capabilities, and Mindset. Following a tremendous effort across our entire organization and supply chain… from measuring delivery performance and quality through our SCP program, gathering feedback from stakeholders on the Mindset and Innovation surveys, as well as t he reporting from our suppliers on their Future Capabilities development efforts such as Kaizen, Speed, and Sustainability; we are pleased to announce our 2010 Division Rankings. The 15 suppliers with the highest scores across all these areas have earned the distinction of FACT Division 1.

I am pleased to inform you that Greco has earned the rank of Division 1 supplier for 2010. This is an honor that you should carry proudly as it shows your commitment to the adidas Group and to running a world-class operation. We look forward to your continued efforts and high performance in 2011 as we carry forward the FACT program with a new set of milestones which will be communicated in the coming weeks.

Congratulations on your achievement and a sincere thank you from the adidas Group for your contributions to our business in 2010.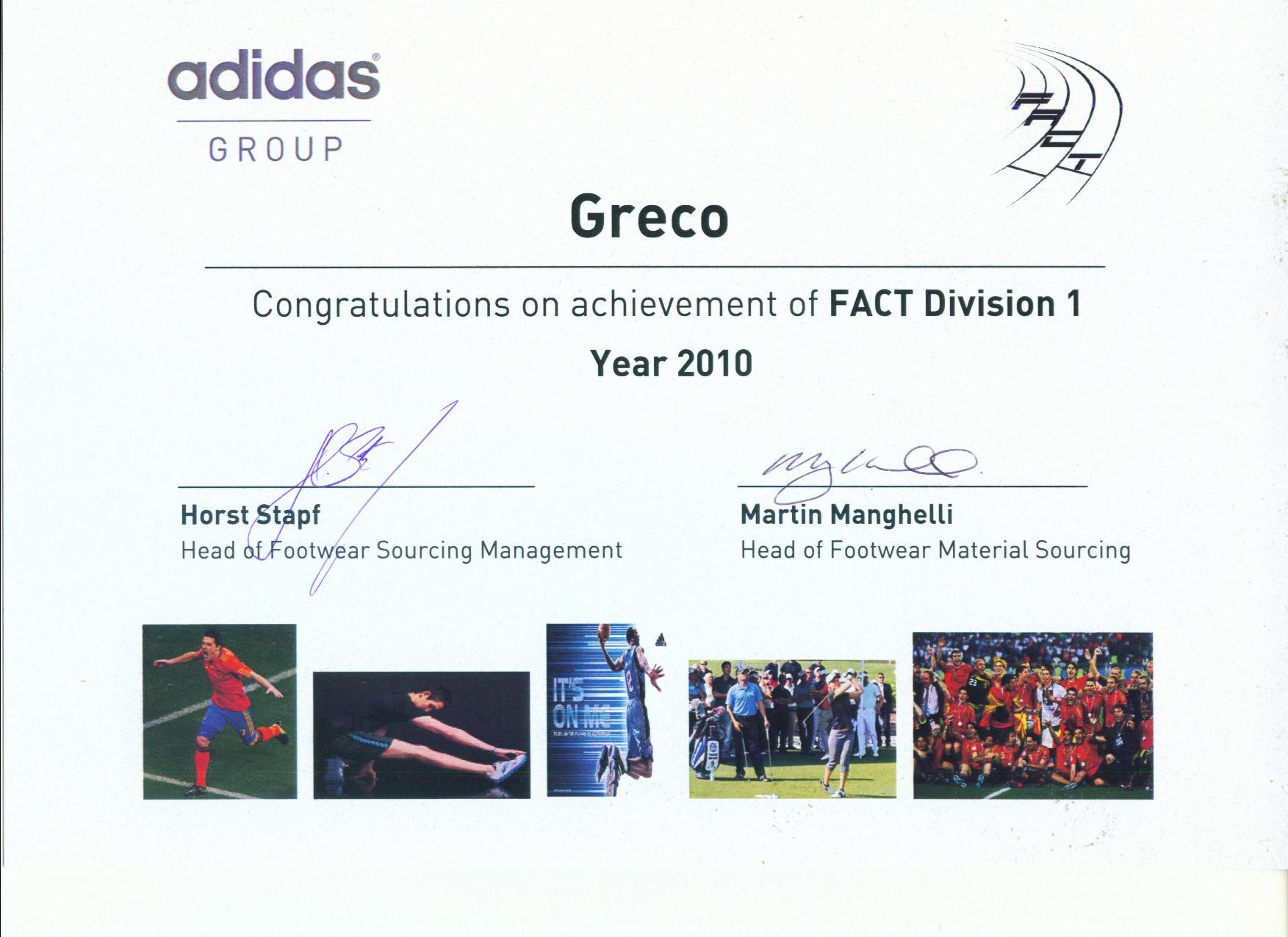 With best regards,
Martin Manghelli
Head of Footwear Material Sourcing